Blossom Arch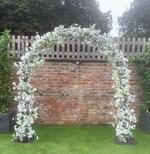 Stunning white Blossom Archway. Ideal for use as a backdrop for wedding photos or added detail for your wedding aisle.
To Hire: POA
Large Blossom Tree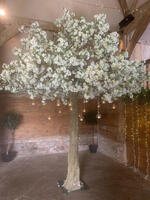 Large free standing Blossom Tree. Elegant and decorative prop perfect for weddings and event
To Hire: POA
Blossom Tree Centrepiece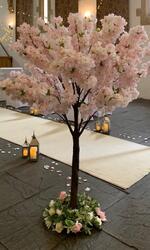 Large Blossom Tree centrepieces available for hire.
Beautiful, eye ctaching artificial floral centrepiece certain to amaze all of your guests
To Hire: POA
Autumnal Tree
Large free standing Blossom Tree. Elegant and decorative prop perfect for weddings and event
To Hire: POA
Floral Archway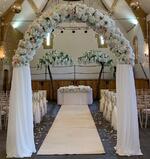 Floral Archway, an addition to make your ceremony look beautiful
To Hire: POA
Wisteria Arch Trees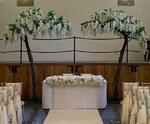 Wisteria arch way ideal for ceremony decor or for behind the top table to make a stunning backdrop
To Hire: POA