Our driftwood decorations are of the highest quality. Each individual piece is unique in it's own way.

Perfect for table centrepieces, each piece has been beautifully hand crafted with the utmost care taken in every detail.

These natural drift wood creations will be your perfect wedding or special event decoration with a rustic or beach theme.
Driftwood 6 Plate Candle Holder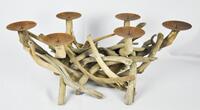 Driftwood 6 Plate Candle Holder
Size: 56cm x 32cm x 22cm
To Hire: £8.00 each
Ref: DW5605
Driftwood Large Candle Holder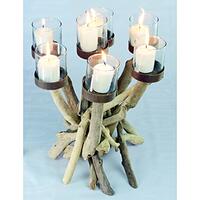 Driftwood Large Votive Stand Candle Holder
Size: 29cm x 29cm x 39cm
To Hire: £8.25 each
Ref: DW3903
Driftwood Small Candle Holder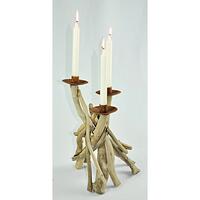 Driftwood Small Votive Stand Candle Holder
Size: 26cm x 26cm x 38cm
To Hire: £7.00 each
Ref: DW3803
Driftwood 3 Plate Candle Holder
Driftwood 3 Plate Candle Holder
Size: 40cm x 9cm x 8cm
To Hire: £4.00 each
Ref: DW4003
Driftwood Long Candle Holder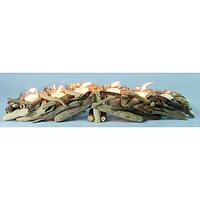 Driftwood Long Votive Candle Holder
Size: 56cm x 15cm x 12cm
To Hire: £5.00 each
Ref: DW5603
Driftwood Tall Candle Holder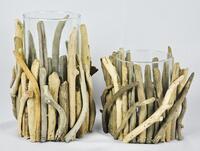 Driftwood Tall Candle Holder
Size: 15cm x 15cm x 20cm
To Hire: £3.00 each
Ref: DW2003
Driftwood Medium Candle Holder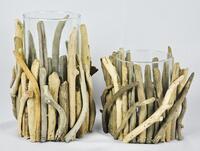 Driftwood Medium Candle Holder
Size: 15cm x 15cm x 15cm
To Hire: £2.50 each
Ref: DW1503
Driftwood Small Candle Holder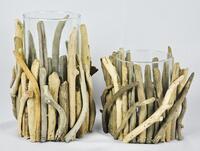 Driftwood Small Candle Holder
Size: 15cm x 15cm x 10cm
To Hire: £2.00 each
Ref: DW3903