Scatter Crystals
Acrylic Scatter Crystals / Table Diamonds

Each packet contains 60g of crystals which is approx 1,000
We recommend that you use 1 packet for every 2-3 tables depending on how sparingly you want to use them?
Available colours - Clear, Black, Red, Hot Pink, Pink, Baby Pink, Purple, Teal/Petrol Blue. Blue, Green, Yellow, Orange, Lime Green, Sage Green, Midnight Blue and gun metal grey.
Disposable Cameras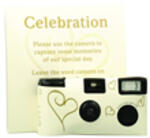 Disposable single use cameras with table card included
To capture those moments at the guest tables
400 ISO film with 27 exposures and flash
Available colours - white and silver hearts, ivory and gold hearts, pink and white hearts, gold butterfly and silver butterfly.
Bubbles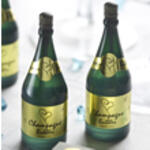 Bubbles are the perfect addition to your wedding favours or table decor for weddings and partys.
Available styles - champagne bottles, ivory and gold hearts, white and silver hearts, plain ivory, wedding cakes, champagne glasses, tubes, hexagon pots, crystal with silver lid, crystal with gold lid, snowflake bubbles, ornate swirl champagne bottle and union jack.
Rose Petals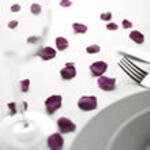 Natural rose petals which have been preserved with a glycerine based solution, together with natural food dyes. The preservation process stabilises the colour and leaves the petals looking, and feeling, as fresh as the day they were plucked from the rose - unlike a fresh petal, however, they won't wilt fade or die.

Preserved petals are ideal for table decoration, provided that they are not exposed to water as they may, like fresh petals, shed some of their colour if they become wet.
Available colours - purple, baby pink, white/ivory, chocolate, yellow, lilac, hot pink, red, baby blue, blue, burgundy and black.